The Contemporary Art Program of One Caucasus is always created by international artists and educators together with the local communities of Kvemo-Kartli region. Through research-oriented workshops and different kind of activities, we have been gathering knowledge about this very specific part of Caucasus. For decades, this area has been a patchwork of minorities (Azeris, Armenians, Greeks), a space which became a place where all representatives of Caucasus coexist together, cultivating mutual respect. Our aim is to materialize this multi-layered archive of the region which includes: stories of everyday life of the local residents; dreams, myths and legends passed on through generations and fabulous tales invented by children.
Story will be told in different languages, especially in contemporary art language, which embrace various shapes and forms and will be presented in format of film, photography, music compositions, collection of local artefacts and spatial installations. Narration will be lead as a sort of a game, where rules will be created together by the authors of this joint performance. 
 

 

 

 

Frame from the first-ever movie created in the framework of One Caucasus by local children of Tserakvi village. Workshops led by Lude Reno (Martinique fr.). Watch the whole movie at https://youtu.be/pzYXi0mYa0w 

 

 

 

 

Map of Bolnisi 5 Senses Art Walk - artists from 7 countries created various interventions in the center of Bolnisi. Watch the short documentary: https://youtu.be/TnIJ97c5tRc 

 

 

 

 

Photo from the unique workshop of Zorka Wollny (Poland/Germany) in the framework of One Caucasus by locals in Tserakvi village. Mirangula By Svans was an experimental unplugged music project that resulted in a public performance at the One Caucasus Festival 2016: https://youtu.be/6wLa1utLlBg 

 

 

 

 

The opening of the Social Museum - a project of construction by Gio Sumbadze. Raised by architects from various countries. Content, movie, and exhibition by Krzysztof Żwirblis (Poland). Watch the movie:  https://youtu.be/JP192bNR0p8
Artists 2016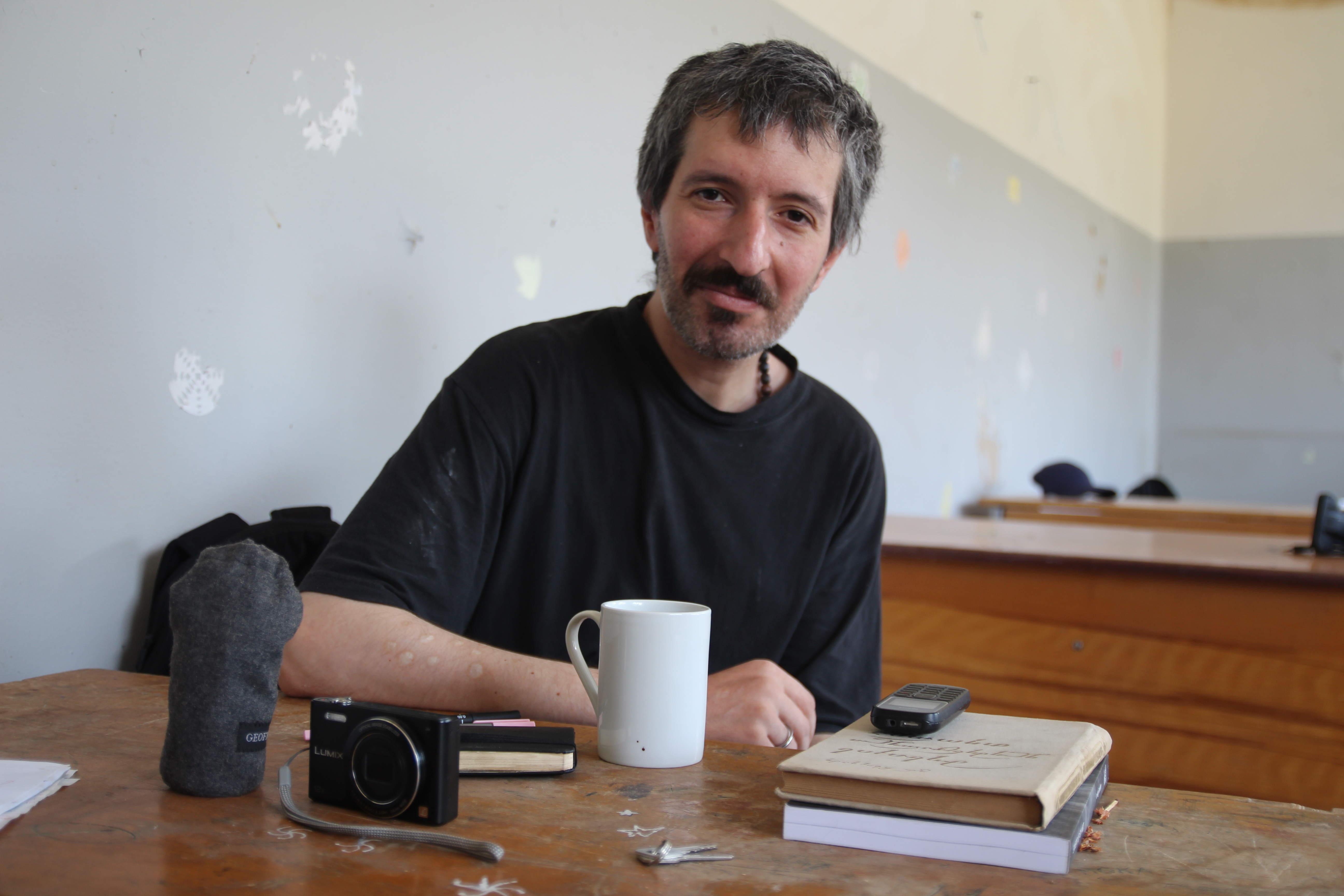 Gio Sumbadze (Georgia)
Gio Sumbadze is a Georgian multimedia artist. He graduated from the Tbilisi State Academy of Arts, at the faculty of Design. He works in photography and has video works/installations. In addition, he makes graphic design. His artworks focus on architecture and structure of the nature as well as on the architectural planning. In addition to that he has several video works and installations. Gio Sumbadze worked with several artistic 4Stück, Goslab, Koka Ramishvili, Mamuka Japharidze. In 2013 he represented Georgia at the 55th Venice Art Biennale. His architectural project Kamikaze Loggia was inspired by informal architecture of Tbilisi.
Gio devoted his time at One Caucasus Festival to find a suitable architectural form for the results of our workshops. He designed a cubical structures and he is collaborating with architect to find a right place for it on in map of OC festival.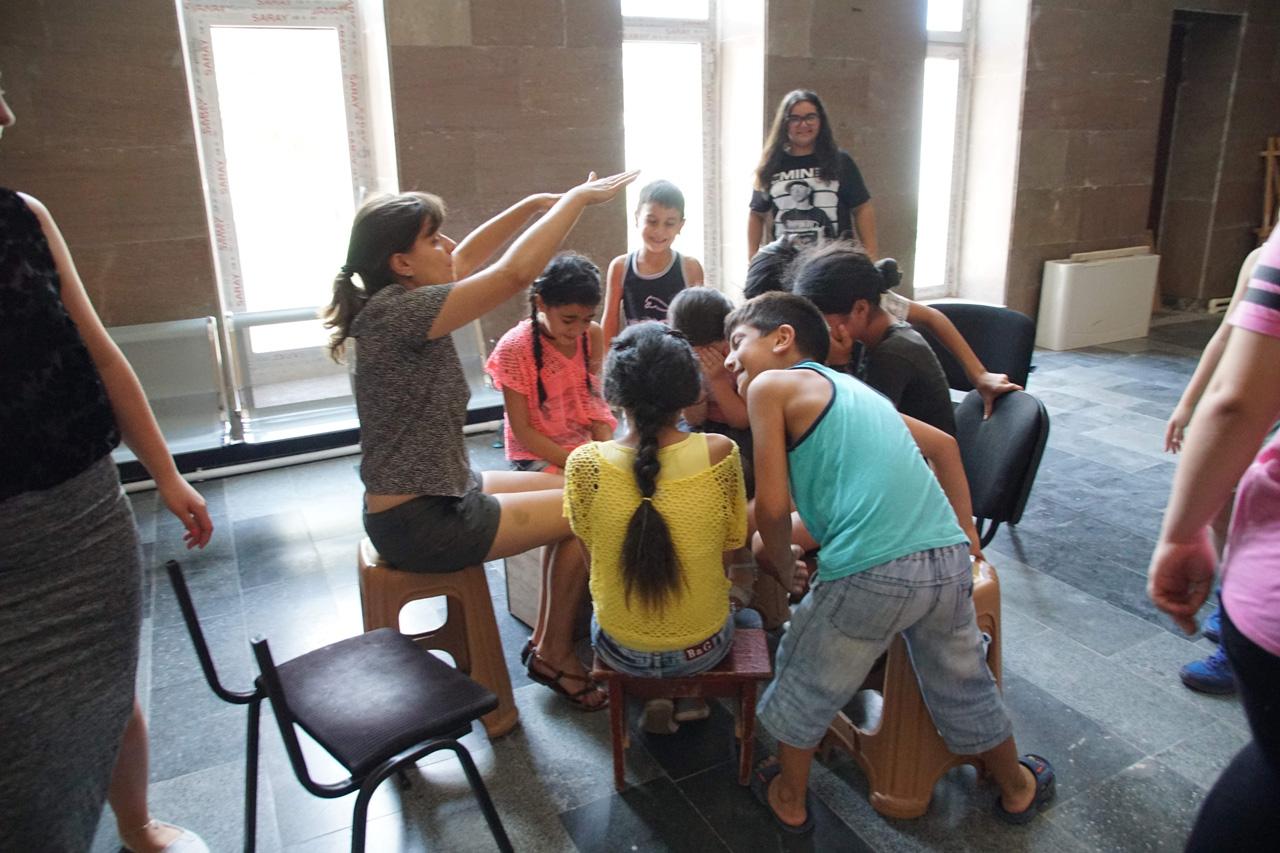 Zorka Wollny (Poland)
The works of artist Zorka Wollny inhabit a space between art, theatre, contemporary music and dance and are always closely connected to the historic and functional context of specific architectural sites. Wollny understands architecture not simply as a material figuration, but rather as a cognitive space dependent on movement, an expression of cultural conditions and a scene of performative interventions. Following a critical interest in cultural codes, gestures and structural modes of behaviour, which she observes e.g. in art production and reception and in environments of post-industrial work, she develops not only installations and videos, but frequently also choreographic live-performances and concerts. In the latter, she deploys feminist and deconstructivist approaches to explore the thresholds and superpositions of private, public, subjective and institutional spaces and narratives.
During One Caucasus Festival she works with Tamarisian Svans' choir. The recording and outcomes of their performance will be available for the visitors of the One Caucasus Festival.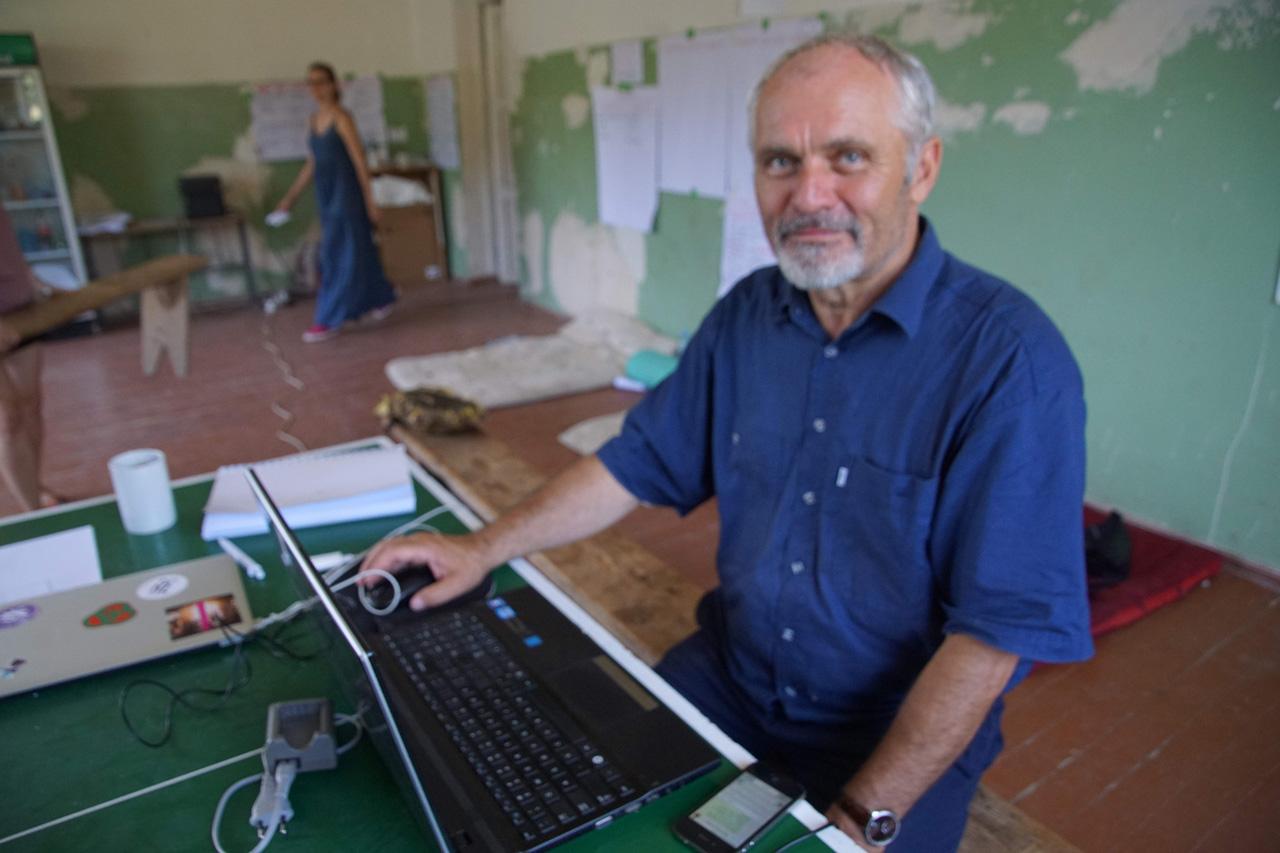 Krzysztof Żwirblis (Poland) 
Krzysztof Żwirblis (1953) is an artist and curator. Since 1976 he has been member of the experimental theatre/visual arts group Akademia Ruchu. He has participated in some 600 performances and outdoor actions by the group. In 1992-97, curator of the AR Gallery at the Tęcza (Rainbow) Cinema/Theatre in Warsaw, in 2007-12 curator of the Studio Gallery. Since the mid-1990s he has pursued his own artistic practice, since 2003 focusing on long-term artistic projects involving the participation of local communities (French Street of Poetry 2003; Low-Cost TV, 2005; Perspective of Wiatraczna Street 2007; Housing TV 2007; Unselfish Urban Space, 2007-8, 2013; Social Museum, 18 editions since 2010; Taking over / Reception 2015). His works had been presented in: Centre for Contemporary Art Ujazdowski Castle Warsaw; National Gallery of Art Zachęta, Warsaw; City Museum Skopje; Królikarnia Palace, branch of the National Museum, Warsaw; Rizzordi Art Foundation, Sankt-Petersburg; Kunstraum Pro Arte, Hallein (Austria); Austrian Culture Forum, Warsaw.
In Marnueli Krzysztof continues his ongoing project called social museum in which he deals with the concept of memory. On One Caucasus he will present the stories of Tserakvi's habitants in form of a video projection, as  well as the artefacts he collects from his interviewees.
Eductators 2016


Khanza Bouaziz (Tunisia), Jan Krzysztof Kiełczewski (Poland), Matylda Kozera (Poland), Orhan Mammadov (Azerbaijan), Valentina Mazloumian (Egipt/Armenia), Oksana Polishchuk (Ukraine), Ana-Maria Popa (Moldova), Łukasz Radziszewski (Poland)
Curator: Anna Czaban
Co-Curator: Lude Victor Reno